September 08, 2022, 7:00PM: Novice Presentation - Via Zoom
Observing Saturn
by Debbie Moran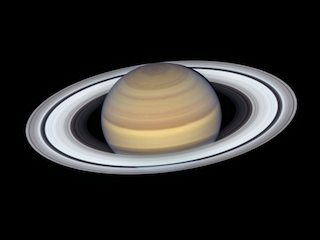 On August 14, Saturn and Earth were in Opposition. This is when Earth and Saturn line up with the Earth between the sun and Saturn, In this alignment, the ringed planet is directly opposite the sun in our sky making it an excellent time to observe Saturn. Views of this beauty of the night sky  will be the best throughout August, September and October 2022. Novice Chairperson Debbie Moran will guide us in how to observe Saturn, and help us to make the best of our observing time. She will also point out the features of Saturn which should be visible through a typical amateur telescope.

Speaker Bio: Deborah Moran has had a lifelong interest in astronomy since her childhood in Midland, TX where all the scenery is in the sky. She has been a long time member of the Houston Astronomical Society and has served in a number of c
apacities there, currently as Novice Chair in charge of programs for new members. She also participates in outreach programs and is a volunteer telescope operator at the George Observatory in Brazos Bend State Park. She is the 2017 recipient of the International Dark-Sky association's Hoag-Robinson Award for education of government officials about outdoor lighting issues. In 2010, her Woodside neighborhood became the first one within Houston city limits allowed to install low glare fully shielded decorative streetlights. For the past four years she has presented concerns about the choice of high glare white LED street lights in Houston to city officials and hopes that the Houston area will someday join other communities in moving to warm or soft white to amber LEDs which are recommended by the American Medical Association for their reduced glare and reduced disruption of day/night circadian function. 
___________________________________________________________________________________________________________
Novice meetings will be held virtually via Zoom, and live streamed on the HAS Facebook page. You must register for this presentation in order to attend. You may do so by using the link below:
https://us02web.zoom.us/meeting/register/tZwkduihrzkrG9YnrillLaXnHZvnsWnwrOkx
Please watch your email, as you should also receive an email inviting you attend. The email will include any up to date changes (if any) on meeting times etc. You may also register using the link in the email, however it is only necessary to register once.  
We'll have the online chat feature available to us during the talk, and once the presentation is over, we can open up the audio lines for more questions.  I'm excited that this we're able to get together in this fashion, and I hope you can join us then.  We hope to see you online with us on Thursday evening September 8th!
Joe Khalaf
President
Houston Astronomical Society